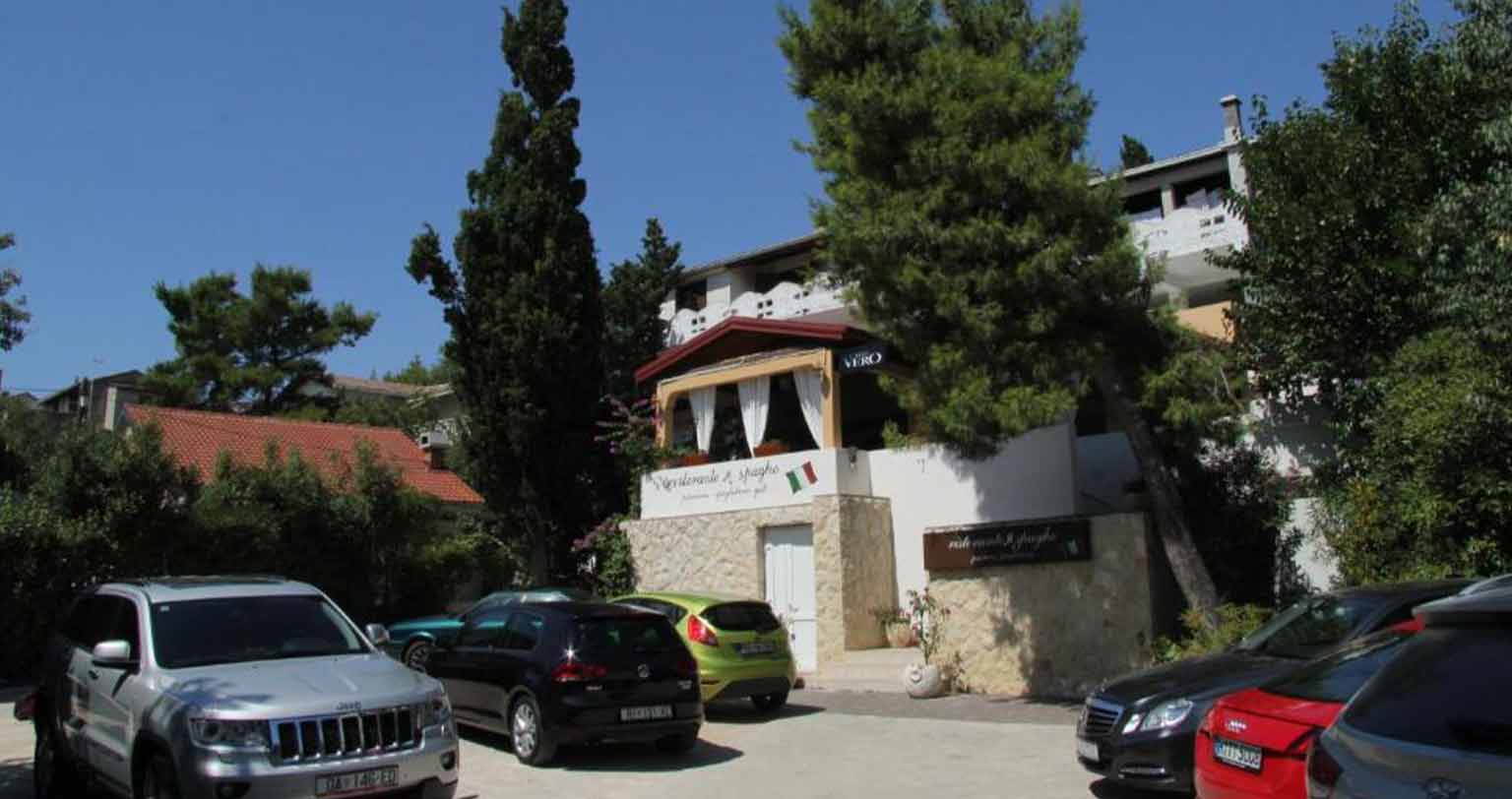 Novalja Guesthouse Economy rooms
Address: Brace Radic 40A, 53291 Novalja, Croatia
Apartment Types: One Bedroom Apartment
Facilities: Free Wifi, Safe, Bath, Shower, Seating Area, Terrace, Garden, Non-smoking Apartments, Linen Included, Towels Included, Family rooms, Bar, Local to Beach, Luggage storage, Free parking, On site parking, Daily housekeeping, Pets are not allowed
Bedrooms: Extra large bed
Languages spoken: German, English, Croatian
Situated in the heart of Novalja, a mere 14-minute stroll from Lokunje Beach, you'll discover the charm of Novalja Guesthouse Economy Rooms. This inviting guesthouse is a haven of tranquility, offering guests a lush garden, private parking at no extra cost, a sun-drenched terrace, and an onsite restaurant.
Complete with a welcoming bar, the guesthouse is conveniently located near numerous attractions. It's only an 18-minute walk from the beautiful Gaj Beach and a short 1.8 kilometers from the stunning Planjka-Trinćel Beach. For the guests' convenience, the property offers an ATM, luggage storage, and a currency exchange service.
Each room in the guesthouse is designed with comfort in mind, equipped with a work desk, fresh bed linen, and a balcony that overlooks the serene garden. Complimentary WiFi is provided for all guests, and select rooms offer the added bonus of a relaxing patio. A refrigerator is also included in all rooms.
The surrounding area is a paradise for cycling enthusiasts, and for those without a bike, Novalja Guesthouse Economy Rooms offers a handy bike rental service.
For those traveling further afield, Zadar Airport is just 85.3 kilometers away. According to independent reviews, this is the favorite part of Novalja for our guests.
Especially for couples, the location scores high marks – they've rated it a fantastic 9.5 for a romantic getaway for two.
Transfer availability: None provided