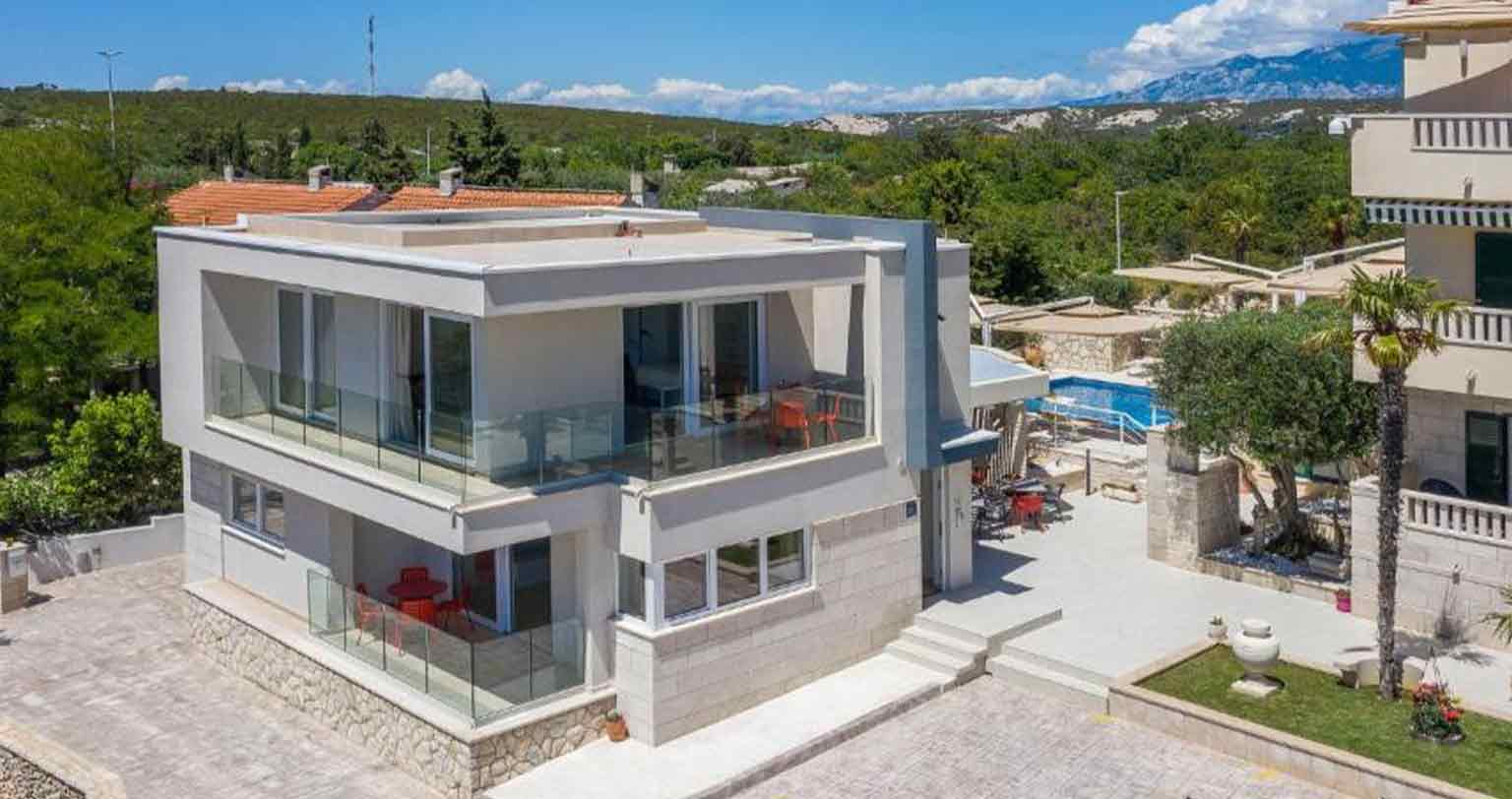 Amazing home in Novalja with 2 Bedrooms, WiFi and Outdoor swimming pool
Address: 53291 Novalja, Croatia
Apartment Types: One Bedroom Apartment, Two Bedroom Apartment
Facilities: Swimming pool, Free Wifi, Air conditioning, Heating, Kitchen, Dishwasher, Safe, Bath, TV, Outdoor furniture, Non-smoking Apartments, Linen Included, Towels Included, Local to Beach, Free parking, On site parking, Pets are not allowed
Bedrooms: Extra large bed, Sofa beds
Languages spoken: German, English, Croatian, Italian
Situated in Novalja, the "Spectacular Novalja Home" boasts 2 bedrooms, WiFi, and a refreshing outdoor swimming pool. The property is conveniently located just over a mile from both Planjka-Trinćel Beach and Saint Mary Beach, and a little more than a mile from Gaj Beach. For those who enjoy a leisurely stroll, the home is a mere 14-minute walk from the beautiful Lokunje Beach.
This 5-star vacation home provides a comfortable air-conditioned environment. It comprises 2 independent bedrooms, a living room for relaxation, and a fully equipped kitchen complete with a fridge and a dishwasher, perfect for cooking up a storm. The home also boasts 2 bathrooms for your convenience.
One of the highlights of this property is the free private parking available for guests, ensuring a hassle-free stay. In addition, free WiFi is provided throughout the property, keeping guests connected at all times.
For those who'd like to explore further, Čatare Beach is just 1.6 miles from the vacation home. For guests flying in, Zadar Airport is a convenient 53 miles away.
According to independent reviews, this is the preferred part of Novalja for guests, making the "Spectacular Novalja Home" a top choice for your next vacation!
Transfer availability: None provided