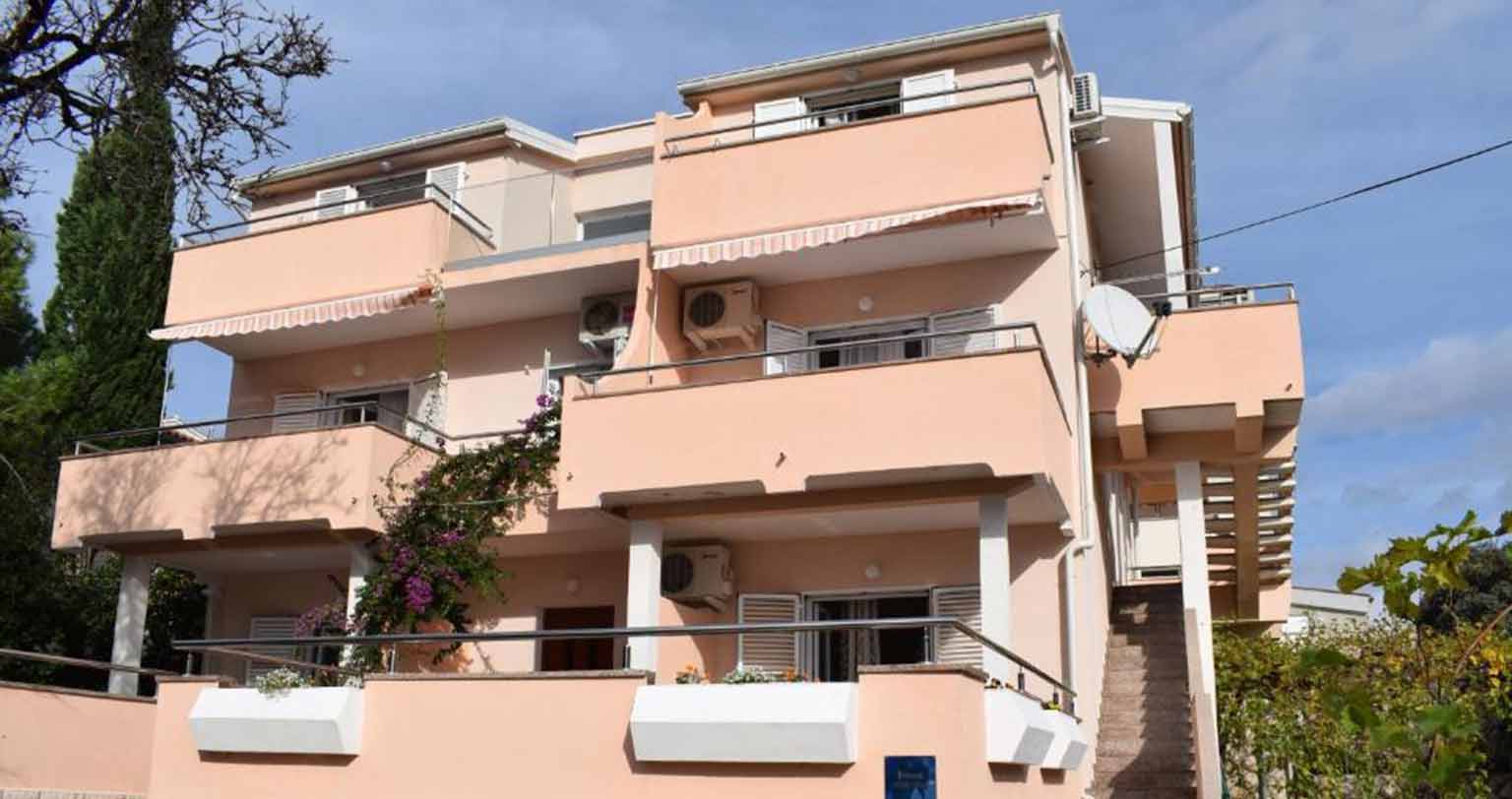 Address: Braće Radić 62, 53291 Novalja, Croatia
Apartment Types: One Bedroom Apartment, Two Bedroom Apartment
Facilities: Free Wifi, Air conditioning, Heating, Kitchen, Bath, Shower, Flat-screen TV, TV, Terrace, Garden, Non-smoking Apartments, Local to Beach, Free parking, On site parking, Pets allowed
Bedrooms: Extra large bed, Twin beds, Bunk Beds, Sofa beds
Languages spoken: English, Croatian
Situated a mere 15-minute stroll from Lokunje Beach and just one kilometer from Gaj Beach, Apartmani Katica offers lovely accommodations in Novalja, complete with a lush garden and a relaxing terrace. Guests can find Planjka-Trinćel Beach just 1.9 km away. The apartment complex ensures a comfortable stay with air-conditioned rooms, complimentary private parking, and free Wifi access.
Each cozy room features a private bathroom with a shower, and select rooms boast captivating sea views. At Apartmani Katica, guests can expect to find bed linen and towels provided in every unit.
Zadar Airport, the closest airport, is 85.3 km away, making travel to and from the property a breeze.
Independent reviews reveal that guests find this part of Novalja to be their favorite.
Couples, in particular, have praised the location, awarding it a 9.6 rating for an unforgettable two-person getaway.
Transfer availability: None provided