Novalja Hostels and Novalja Campsites
Novalja - Stara Novalja - Zrće - Gajac - Caska - Kustići - Vidalići - Zubovići - Jakišnica - Lun - Potočnica
Novalja has always been spoilt for choice when it comes to affordable hostels and world-class camping facilities.
Both the campsites and the hostels are incredibly well run, super clean and friendly. Plus you are guaranteed to meet some of the most fabulous holidaymakers there!

We have actually made some friends for life staying at some of the fun Novalja hostels!
Novalja Hostels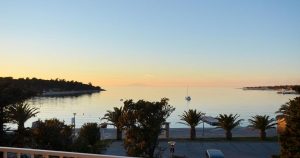 Address: Lokunje 1, 53291 Novalja, Croatia
Room Types: Mixed Dorms, Female Dorms, Male Dorms, Single, Bunk beds
Novalja Camping
Novalja Glamping