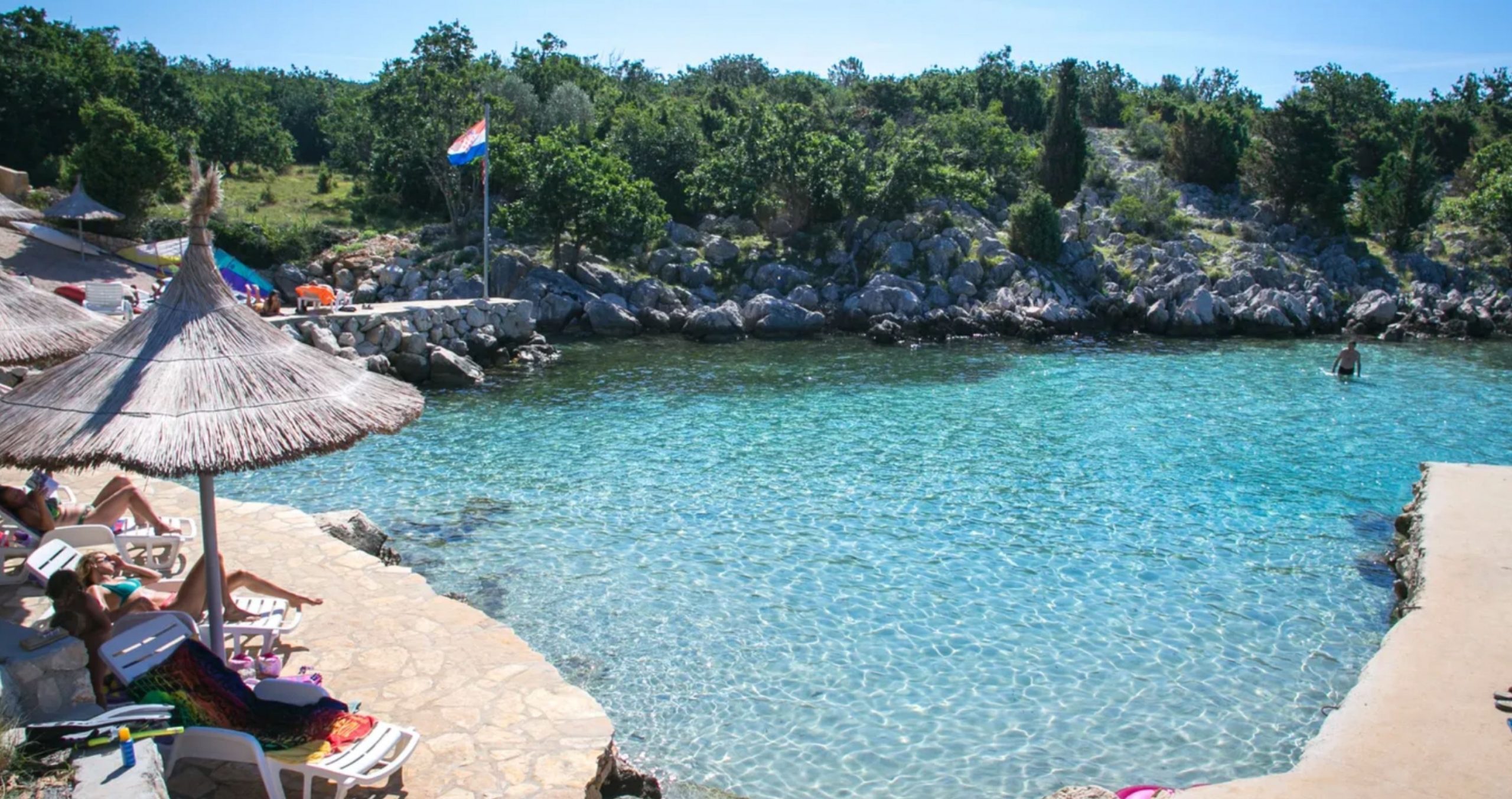 Address: Dabovi stani 48, 53291 Novalja, Croatia
Camping Types: Camper Vans, Camping
Facilities: Free WiFi, Barbeque, Beach, Beachfront, Seafront, Pets allowed
Languages spoken: German, English, Croatian, Italian
The newly opened camp is located in the northern part of the island. It is situated in a cove of the same name and has a view of the nearby islands.
The camp boasts Mediterranean ambient: olive trees, stone, lavender and other Mediterranean herbs are only a part of the preserved natural landscape.
A view of the crystal clear sea and the richness of olive trees make this camp a perfect place for holiday.
Very near the camp there is a 20 000 meters long bicycle route so the camp is convenient for cyclists and those who enjoy long walks. Even though the camp is located only 5 km from the town of Novalja, it is completely isolated from noise.