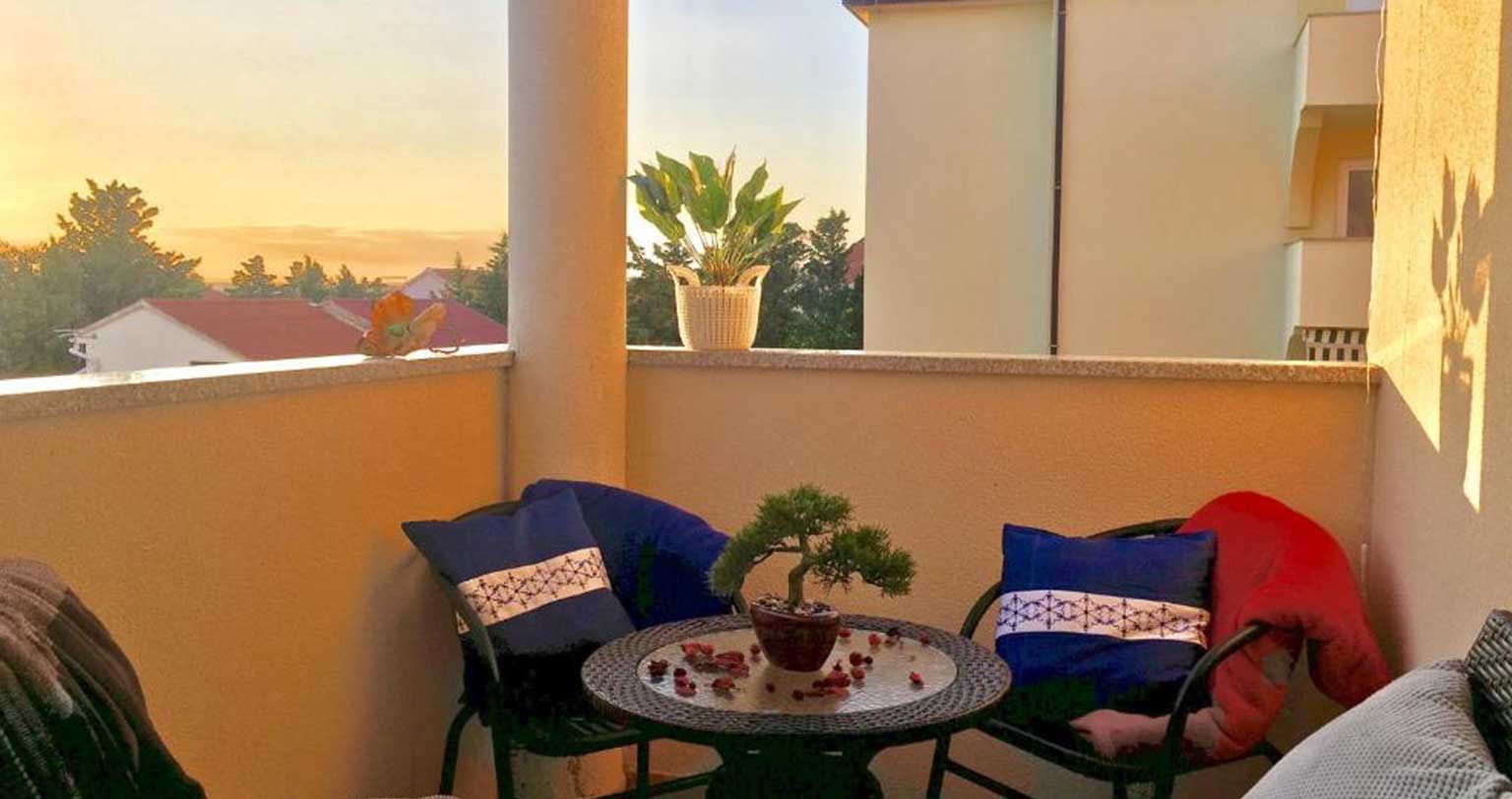 Apartment in The Center of Novalja
Address: Ulica Ivana Gundulića 24b, 53291 Novalja, Croatia
Apartment Types: One Bedroom Apartment, Two Bedroom Apartment
Facilities: Free Wifi, Air conditioning, Kitchen, Dining area, Bath, Shower, Flat-screen TV, TV, Terrace, Non-smoking Apartments, Linen Included, Towels Included, Local to Beach, Free parking, On site parking, Pets are not allowed
Bedrooms: Twin beds, Sofa beds
Languages spoken: English
Centrally located in the charming town of Novalja, the Apartment in The Center of Novalja boasts a welcoming atmosphere and a lovely terrace, perfect for soaking in the sun. Situated just a short 7-minute stroll from the picturesque Lokunje Beach and within easy reach of Strasko Beach (1.9 km) and Planjka-Trinćel Beach (2.6 km), this delightful apartment offers the ideal base for beach lovers.
Guests can enjoy the convenience of a fully-equipped kitchen and a private balcony, making it a home away from home. The air-conditioned space includes two separate bedrooms, a bathroom complete with complimentary toiletries, and a cozy living room for relaxation.
As a 2-star property, this apartment not only provides free private parking but also offers complimentary WiFi for the comfort and convenience of its guests. For those arriving by air, Zadar Airport is a manageable 83.7 kilometers away.
According to independent reviews, this particular area of Novalja is a favorite among guests. The Apartment in The Center of Novalja truly offers a memorable and comfortable stay for those seeking to explore the beauty of the region.
Transfer availability: None provided