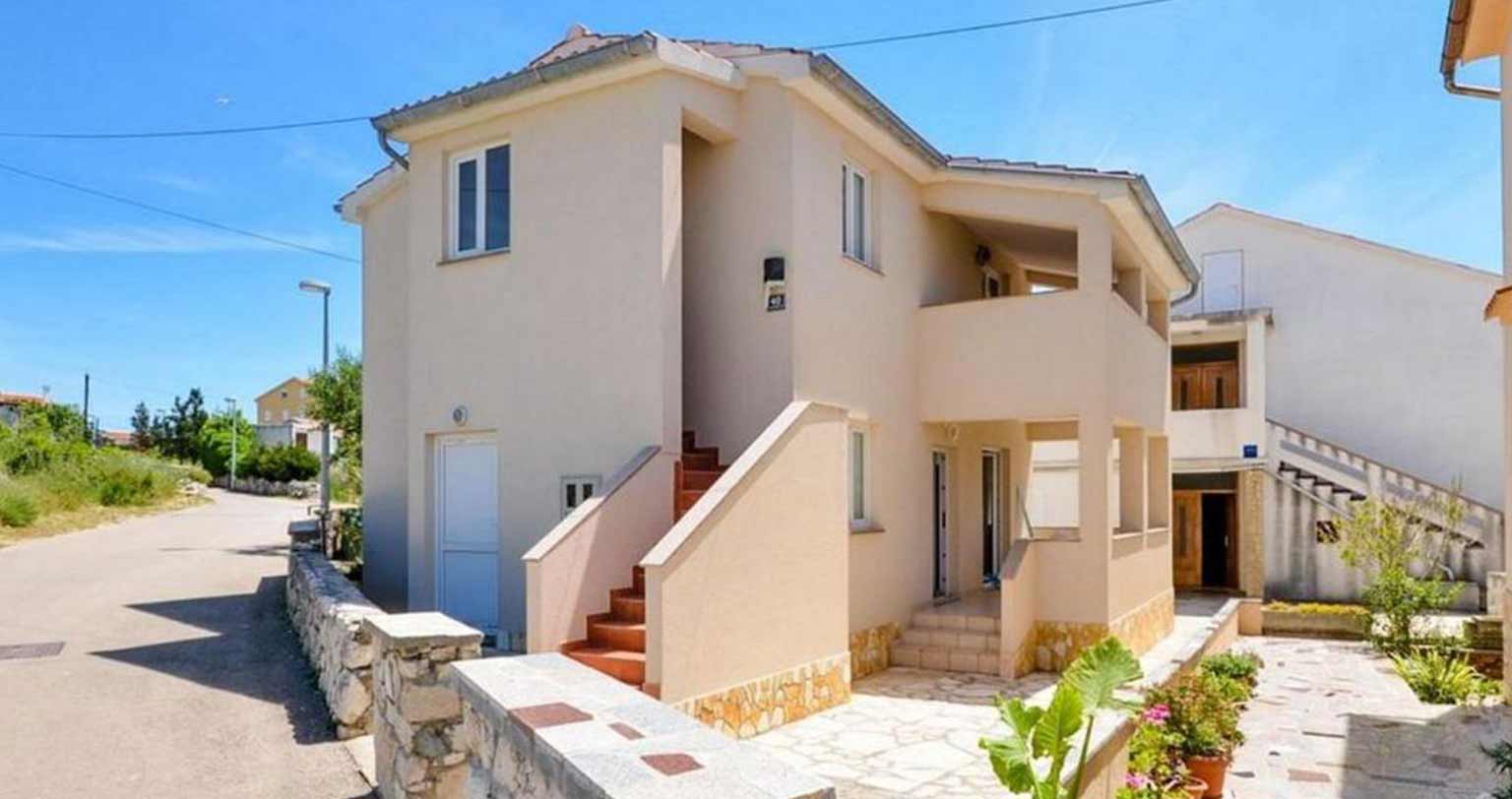 Address: 53291 Novalja, Croatia
Apartment Types: One Bedroom Apartment, Two Bedroom Apartment
Facilities: Free Wifi, Air conditioning, Kitchen, Bath, Shower, Terrace, Non-smoking Apartments, Linen Included, Towels Included, Local to Beach, Free parking, On site parking, Pets are not allowed
Bedrooms: Extra large bed
Languages spoken: German, English, Croatian, Italian
Located just a short walk away from Lokunje Beach, Apartment Ivan is a cozy 2-star accommodation in Novalja that offers an ideal getaway for travelers seeking comfort and convenience. With Planjka-Trinćel Beach and Saint Mary Beach both within easy reach, guests can indulge in sunbathing and swimming to their heart's content.
The apartment features air-conditioned rooms that come with a range of amenities such as a fully equipped kitchen, free Wifi, and free private parking. Each unit also boasts a private bathroom with a shower and a terrace where guests can relax and enjoy the surroundings.
To make your stay even more comfortable, bed linen and towels are provided at the apartment complex. Plus, for those arriving by air, Zadar Airport is conveniently located just 83.7 km away.
As per independent reviews, this spot is the most loved part of Novalja by our guests. Come and experience the comfort and convenience of Apartment Ivan for yourself!
Transfer availability: None provided