Electronic - pop - urban music
Location: Zrće Beach, Novalja, Croatia
Date: 15 July - 22 July 2023
DJ Line-up: W&W / Headhunterz / Finch / Lucas & Steve / Raf Camora / MORTEN / Brennan Heart / Vize / Ran-D (NL) / Sub Zero Project / Sefa / Jamule / Villain / Harris & Ford / HBz / Fourty / TOBY ROMEO / Die jungen Zillertaler / Isi Glück / Tream / Melissa Naschenweng / Chris Armada / Rudy MC / Mountain Crew / Levex / Coverrun / Shany / Daniel Merano / Glockenbach (DE)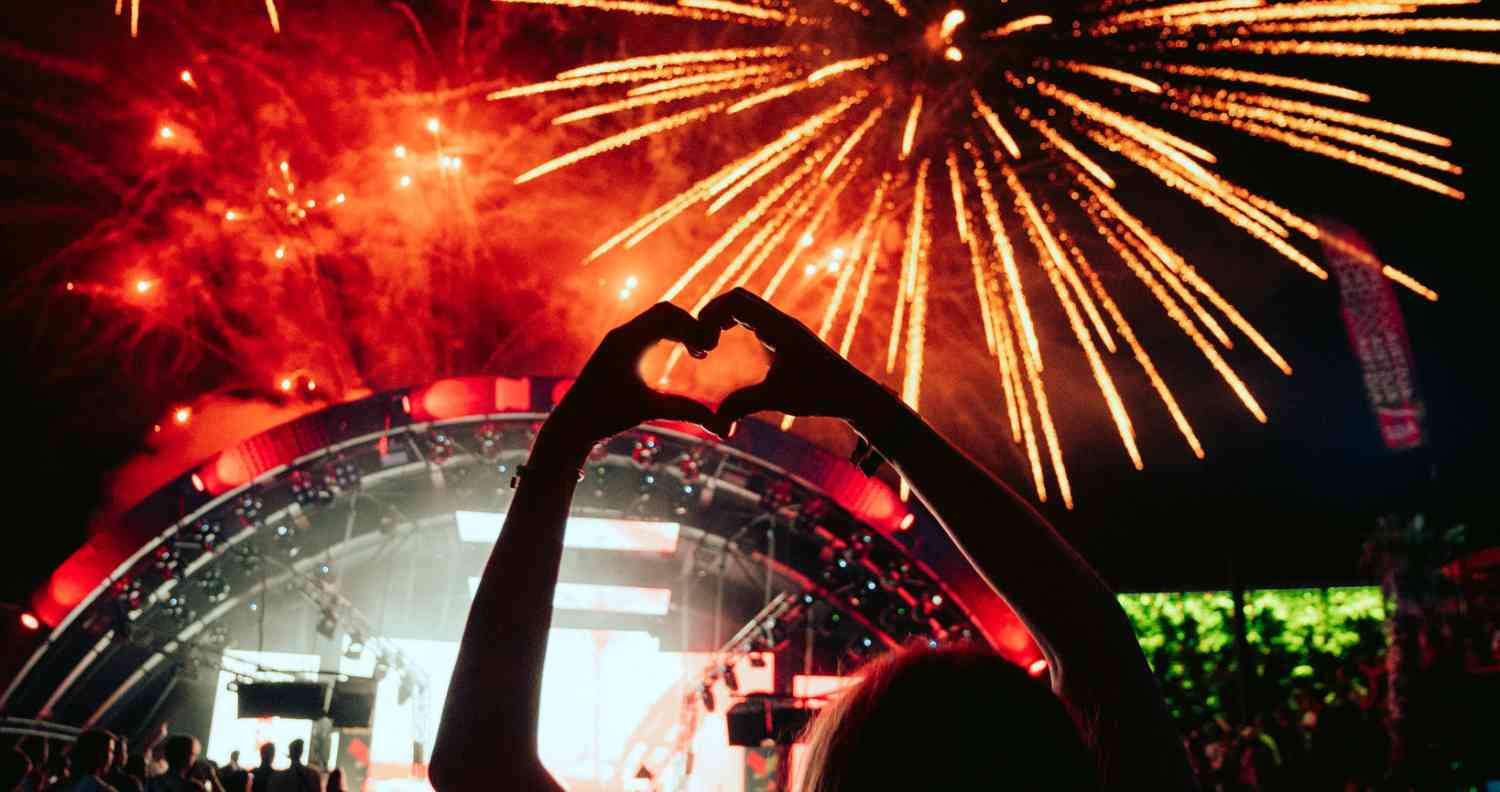 Austria Goes Zrće
Austria Goes Zrće is a week-long electronic, pop, and urban music festival that takes place across the acclaimed clubs of Croatia's Zrce Beach.
Branching out from their electronic-based roster, this summer will see an impressive lineup of both domestic and international fame spanning a myriad of genres.
With a reputation-matching party in mecca Ibiza, and further announcements revealing contemporary dance music icons, expect another glorious week of relentless partying.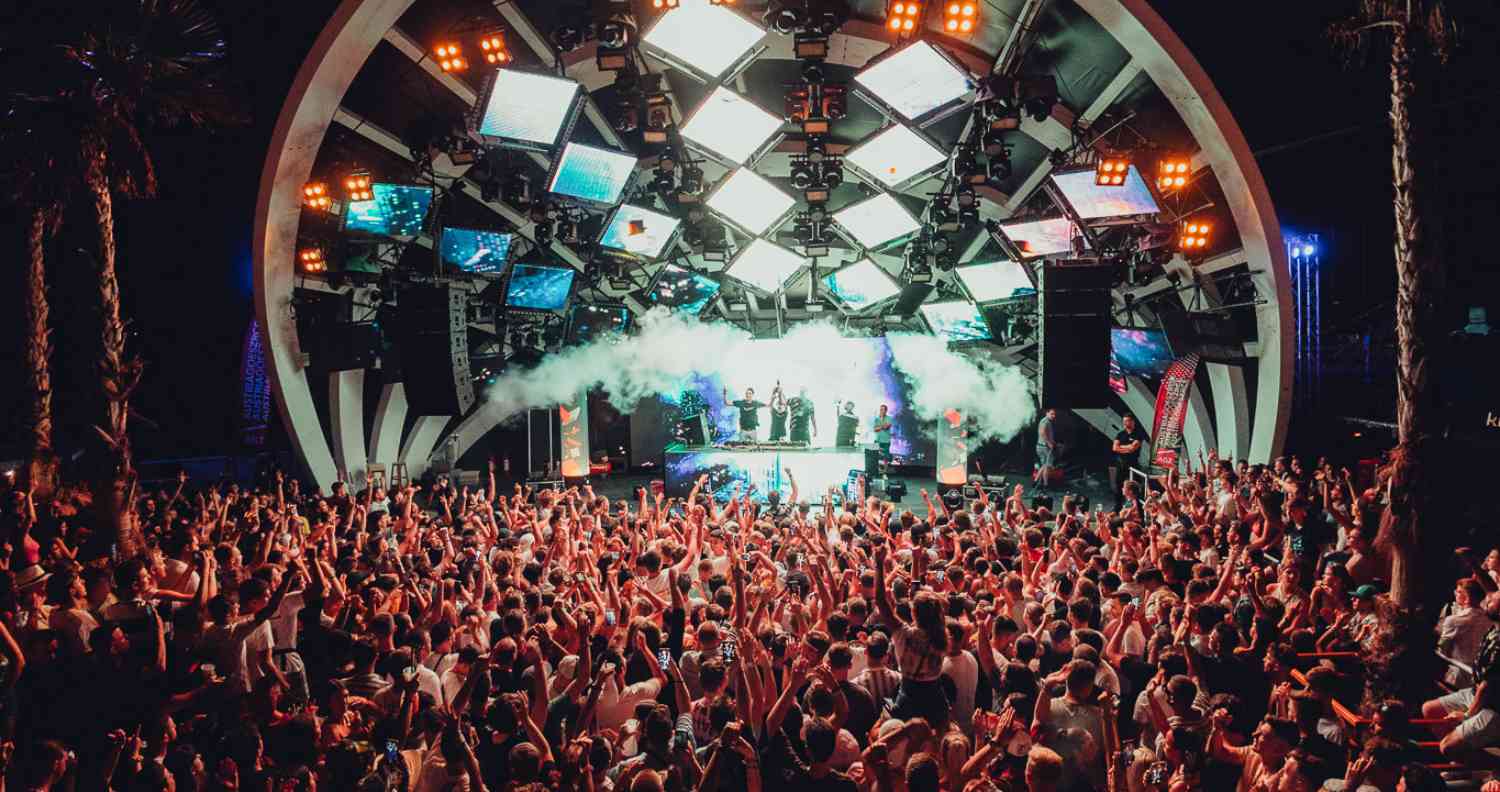 What to Expect
Austria Goes Zrce Festival is a 7-day and night festival that will showcase an array of music genres, including Hip Hop, house, and EDM. The festival will feature some of the world's most renowned DJs and music artists who will perform on the various stages set up on the beach. The festival will also include daily pool parties, boat parties, and headliner events that will continue late into the night.
DJ Line Up and Stages
Austria Goes Zrce Festival will feature several stages set up on Zrće Beach, each featuring a different music genre. The festival's DJ line-up will include some of the world's most renowned artists. Each year, DJs from all over the globe perform at the exclusive open-air clubs situated on Zrće Beach, which include NOA Beach Club, Papaya Club, Aquarius Zrće, and Kalypso Zrće Club.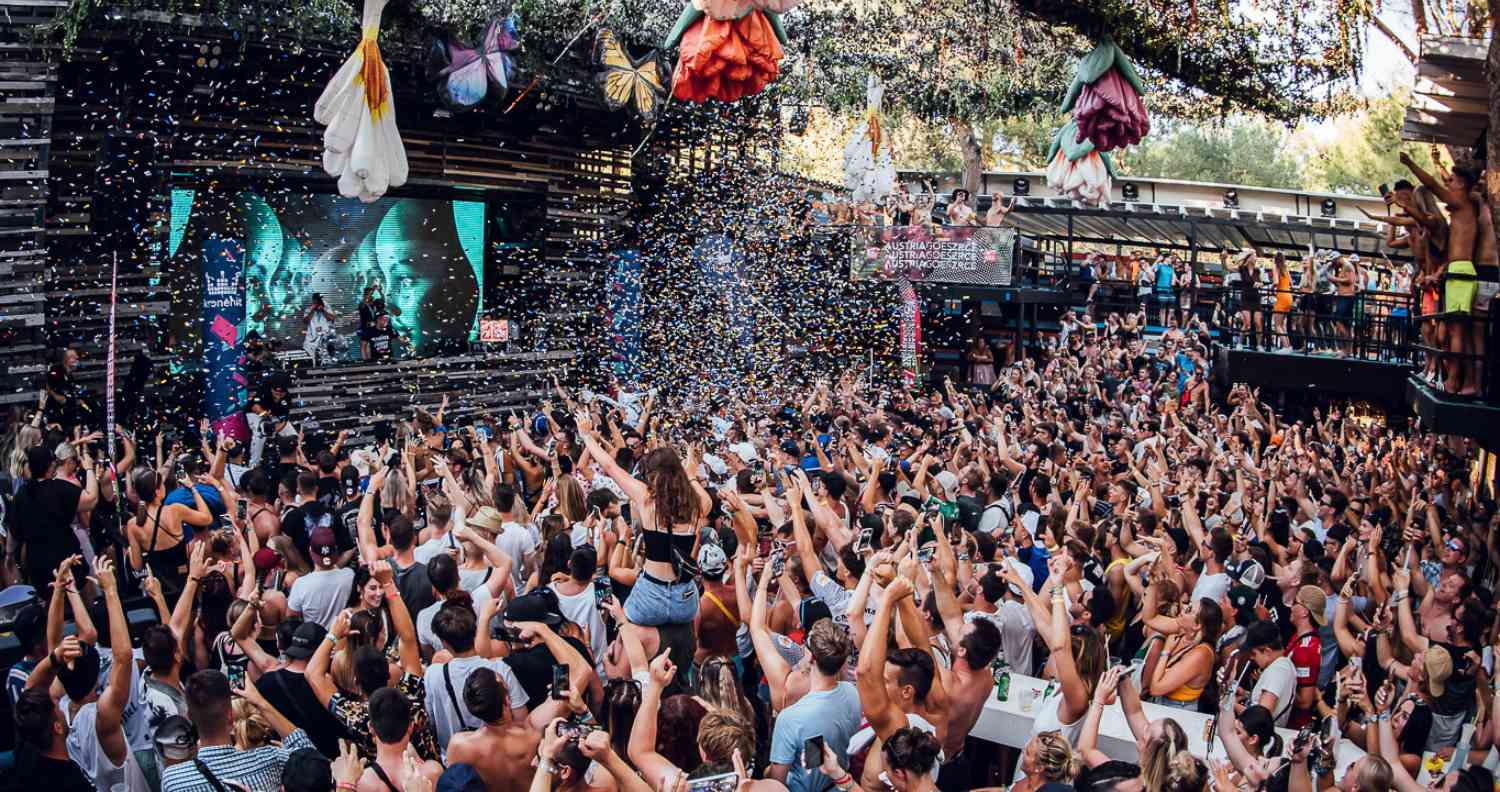 What to Wear
When attending a festival on Zrće Beach, it's important to dress appropriately for the beach environment. Light and airy clothing such as shorts, t-shirts, and sundresses are recommended. Comfortable footwear is also a must, as festival-goers can expect to spend long hours on their feet. It's essential to bring a hat, sunglasses, and sunscreen to protect against the sun's rays. A swimsuit is a must, as there are several beach parties and pool parties that festival-goers can attend.
Accommodation
There are various Novalja accommodation options available near Zrće Beach. These include hostels, hotels, and many apartments in Novalja. For the best experience, it is recommended to book accommodation through the festival's official website. The festival offers a range of accommodation options, including hotels, hostels, and apartments in Novalja. The local accommodation options are close to the festival site, making it easy for festival-goers to attend the various events.
Our Accommodation Picks For Austria Goes Zrce:
Getting to Zrće Beach
The Zrće Bus 24-hour shuttle service is a convenient and reliable transportation option for festival-goers attending events on Zrće Beach. The shuttle operates round the clock during the festival period and provides transportation to and from Zrće Beach to various locations in Novalja. Festival-goers can purchase shuttle tickets online in advance or at the shuttle bus stop on the day of travel. The shuttle service is comfortable and air-conditioned, ensuring that passengers arrive at their destination in a relaxed and refreshed state.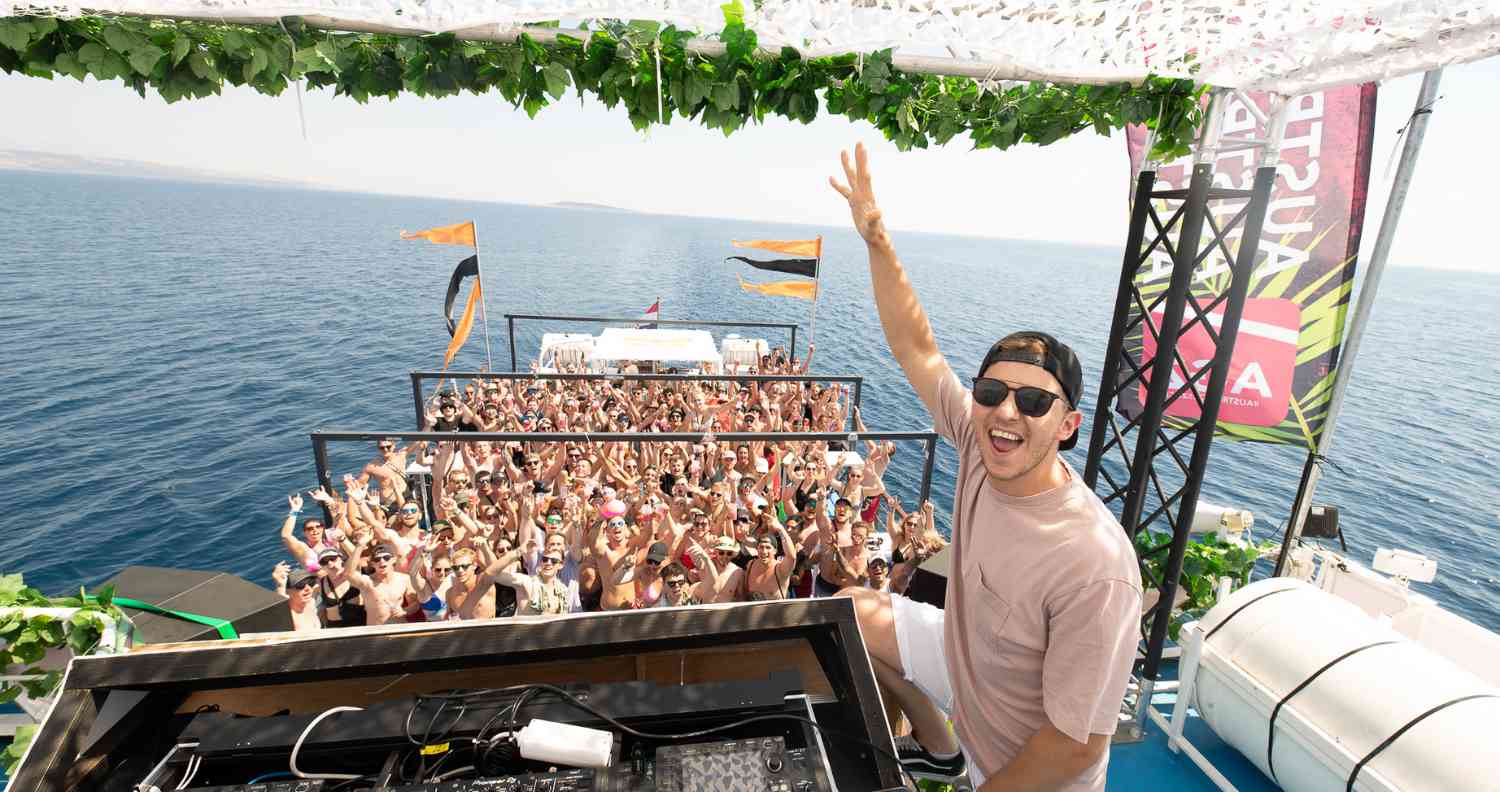 Overview
Austria Goes Zrce Festival is an excellent opportunity for music lovers to enjoy a week of non-stop partying, great music, and the unique location of Zrće beach. With a fantastic DJ line-up, a range of accommodation options, and a variety of events, this festival is a must-visit for anyone looking for a fun-filled vacation. Whether you're into techno, house, or EDM music, you're sure to find something to enjoy at Austria Goes Zrce Festival.